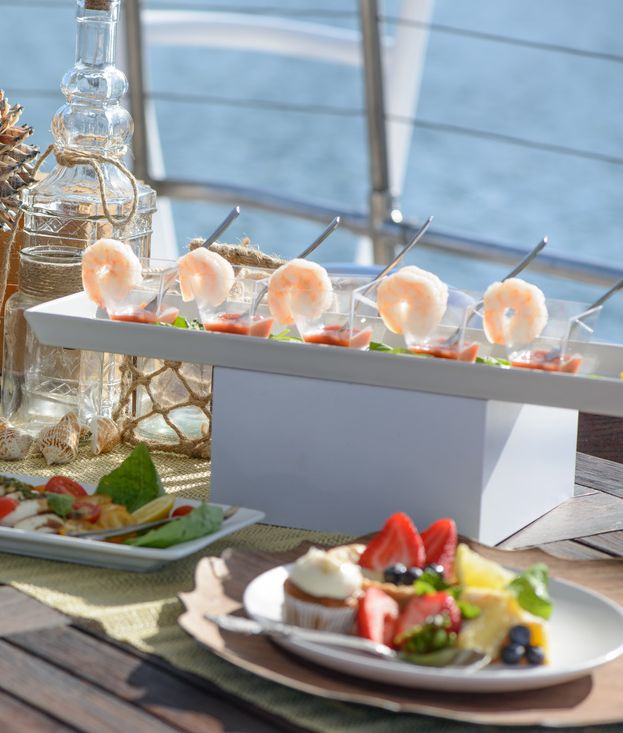 Excellent boat trip involves a catering of the appropriate level. On your request, we will provide you with top selection dishes alongside with our experience on how to properly deliver, store and serve them on board.
Respectively, we are not providing any menu here, assuming that every yacht catering order is unique. Also, we do understand that it's all about understanding of tastes and preferences of the clients.
Do not hesitate to call and tell us about your wishes, so we could create and deliver the unforgettable culinary experience directly on the board.
Delicious meals one-click away.
You can order online using the form below.